Mexico 2013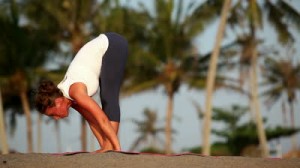 Creative Writing and Yoga Retreat
Puerto Vallarta, Mexico
Nov 9-16, 2013
Maximum 14 people
Come and be a part of a small group of people all interested in a gentle experience of yoga, writing and/or relaxing.
Yoga is practiced in the cool of the early morning, in a safe, supportive environment. There are writing sessions each morning and evening with free time in the afternoon, depending on any additional excursions that may be planned. We will write in an encouraging, confidential and inspiring setting, in response to suggested exercises. You will be invited to share what you have just written, and to respond to the writing of others with what you heard, what you imagined and what you felt. Brand new, fresh-on-the-page writing can be very tender, so this time is not about editing, critiquing or judging, but rather a time to let the unexpressed come forward, free from internal or external criticism.
Remember that all sessions are optional. If what is best for you is to have 7 days reading in a hammock, or sipping on a local beverage on the beach, then go for it! This is your retreat, your time to get what you need.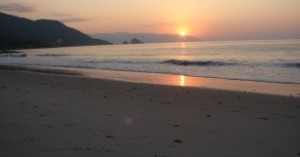 We will be staying at Casa Macumba www.casamacumba.com, a lovely villa 6 km/3.5 miles south of Puerto Vallarta, a 7-minute drive into town ($6USD taxi ride or 60 cent bus ride). It is situated on the beautiful Punta Negra beach. All seven bedrooms in the main villa including the living room, dining room and kitchen have double wide doors that open to ocean views and a covered terrace which runs the entire length (approx. 80 yards) of this unique u-shaped rental villa. Each spacious bedroom room has a king size bed, single bed, ceiling fans, air conditioners and private bathroom. There are kayaks, boogie boards, snorkeling equipment and a ping-pong table. The large outside area includes a grassy area where the yoga will be offered, as well as a pool and many fruit trees from which you can pick and eat the fruit …it doesn't get any fresher than that!
Cost:
$1595 double occupancy
$350 single supplement
early bird special: $1445 if deposit received before Sept 9, 2013
$500 non-refundable deposit
balance due October 1, 2013
Includes:
7 days accommodation, double occupancy
all meals except 1 dinner and 1 lunch so you have the opportunity to dine in Puerto Vallarta or go on an excursion
all yoga and writing sessions
Does not include:
international flight
airport transfer (pick up can be arranged for a fee or taxis available)
car rental if you wish to have a vehicle (taxis are inexpensive and buses are close)
extra activities such as sailing, snorkeling, scuba diving, massages, etc
1 dinner and 1 lunch
alcoholic beverages
tips for staff (optional, of course)
To register: email info@janemortifee.com and I will send you the registration and waiver forms
print out  and fill in a registration form
print out and sign a copy of the waiver
make out a cheque in the amount of the $500 deposit or the full amount to JMS Sound Productions Ltd
mail the 2 documents and the cheque to: JMS Sound Productions Ltd, 18179 Kerrisdale RPO, Vancouver, BC, Canada, V6M 4L3
Trip cancellation and medical insurance is highly recommended
Cancellation policy:
transferring your registration to a 3rd party: in the unfortunate event that plans change and you cannot attend, if your spot can be filled either by someone you know or someone from the waiting list, then the amount you have paid will be refunded, provided there is a written acknowledgment of the change and payment has been received from the new attendee at least 30 days prior the start of the retreat
if you cancel more than 30 days prior to the start of the retreat and you have not been successful in transferring your registration, any amount paid minus the $500 deposit will be refunded. $400 of your deposit can be transferred to another of Jane's retreats within the next 2 years
if you cancel less than 30 days prior to the start of the retreat there will be no refund
there will be no reduction in fee if you need to arrive late or leave early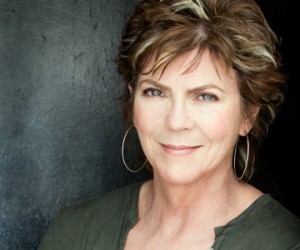 About the session leader:
I have been interested in yoga for over 35 years. I completed the 2000 RYT training with Sandra Sammartino in 2005 and again in 2010 with Semperviva Yoga Studio. I am currently working towards the 500-hour certification.
My approach is to make yoga safe and accessible for practitioners of all levels, with modifications always given so that those with more or less experience or with injuries or a recent surgery can proceed with what is appropriate for their own practice.
I have also studied various forms of meditation over the last 35 years, 17 of which were focused on Tibetan Buddhism.
Before becoming involved in writing, my focus was theatre, film, television, club work, studio voice-overs, animation and jingles. My first love is singing and I have released three CDs, 2 of which are more ballad-focused and the most recent being an R&B CD, Get Ready. CDs available on CD Baby or from my website
When I first turned my attention to writing, I discovered that the process of writing brings me the same kind of joy that I experience when singing.
I am currently working on my first novel and greatly appreciate the safe and supportive environment of a retreat setting that provides the opportunity for the muse to come forward.
I am certified in the AWA method in leading writing groups. www.amherstwriters.com
I have spent the last 7 years attending creative writing and yoga retreats in wonderful exotic locations, mainly with Patricia Lee Lewis, www.writingretreats.org.  I feel blessed to have been inspired and mentored by Patricia and this retreat will reflect the many ways in which I have been influenced by her.
I have led yoga for Patricia's writing retreat in Guatemala in 2011, Laura Hanson's Soul Collage retreat in Guatemala in 2012 www.artandsoul.us.com , Cheryl Fraser's Buddhist meditation retreat in the Vipassana/Insight tradition on Denman Island, BC, Canada in 2012, and Eva Dicassmiro's personal growth retreat in Mexico also in 2012.
My dream is to continue to travel the world going from one retreat to another, as I must confess that when I am at home my level of procrastination when it comes to writing is impressive!
I hope you will come and join me!
Namaste
Jane